About Us

Incorporated in
1997, Aypols Polymers Private Limited
serves as the most reliable & eminent
Exporter and Manufacturer
of
Corrugated Sheet Resin, Solid Surface Resin, Automotive Putty Grade Resins
etc. Offered products of ours serve the application for the industries of coating, ink, adhesive, paint etc. These are also applicable for UV curable products for several other application & oleochemicals. The company focuses on the long-run mission, vision & values on the basis of which we provide innovative customer specific products. Quality control and client satisfaction are the key drivers to our strategy of success. Working for two decades, we have gained immense experience of the marketplace, which enable us to lead as the leaders. Having a rich history of two decades in the paint & coatings industry, the company is also active in the development of new products so as to suit assorted necessities of valued customers. Our moral responsibility towards the community & society enables us to stand as the integral part of it and allow us to climb the ladder of success.
Mission And Commitment
We aim to be the leader in manufacturing as well as distributing of raw materials for surface coating industry. Our commitment to attain leadership orientations in terms of technology, market share and cost enable us to gain profitable advantages. By creating, marketing, and selling surface coating products, we bring forth maximum value for our clients in the selected market segments. Our mission is to gain a leadership position in our chosen business segments in terms of cost, technology and market share.
Vision

To make a big team of extremely energetic, entrepreneurial, competent and internationally oriented people.
To be highly reputable in the markets as well as the communities in which we have the association.
To increase shareholder value as well as customer contentment.
To secure the continuity of our business by making sustainable growth and invention.
To be the trustworthy partner to our stakeholders as well as the communities in which we work.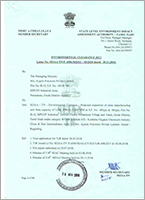 Read More